The Roslyn, Cle Elum Transfer Station is located near the schools between Roslyn and Cle Elum on SR903
Roslyn – Cle Elum dump (aka: Upper Kittitas transfer station) info:
Address: 50 – #5 Mine Road – "The Cle Elum – Roslyn school stretch"
Open: Tuesday – Saturday
Roslyn/Cle Elum dump hours: 8:00 am – 1:00 pm, 1:30 pm – 4:00 pm – [CLOSED between 1:00 pm – 1:30 pm]
Roslyn/Cle Elum dump phone number: (509) 674-5890
Website: https://www.co.kittitas.wa.us/solid-waste/transfer-stations.aspx
Note: the Roslyn/Cle Elum transfer station serves Ronald, Roslyn, Cle Elum, South Cle Elum and surrounding areas as well. This area is considered Upper Kittitas County. This Upper Kittitas County transfer station is a bring your own type of dump. If you are looking for someone to pick up your garbage can by your curb—you need to contact Waste Management. See details below…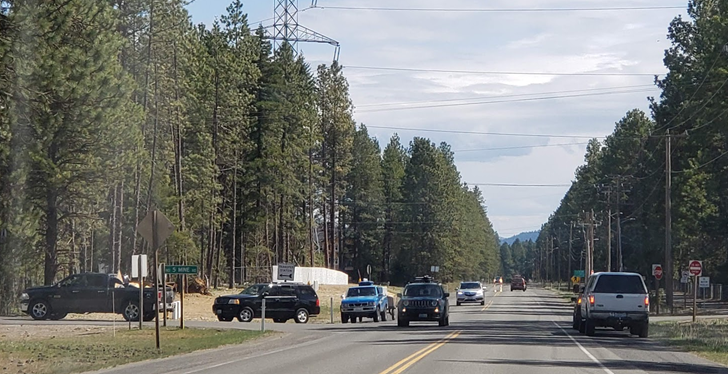 Ryegrass Landfill
25900 Vantage Highway
Ellensburg WA 98926
(509) 856-0299
Ellensburg Transfer Station (aka: dump)
1001 Industrial Way
Ellensburg, WA 98926

Monday – Saturday
8:00 am – 4:00 pm
(509) 962-7072
---

The Cle Elum/Roslyn transfer station is separate from Waste Management of Cle Elum – Roslyn
If you are looking for curb side garbage pickup, you should contact Waste Management:
https://www.wmnorthwest.com/cleelum/
Note: Waste Management for Upper Kittitas County has made some serious changes recently about how/when they "attempt" to pick up your garbage. I highly recommend making sure you understand their "requirements" for garbage pick-up in the Cle Elum/Roslyn area. Waste Management's definition of curb side garbage pickup might mean a curb several blocks away from your residence.